A Leprechaun's Lament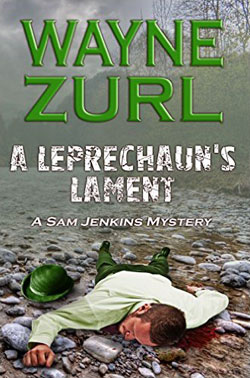 A new full-length Sam Jenkins mystery
A stipulation of the Patriot Act gave Chief Sam Jenkins an easy job; investigate all the civilians working for the Prospect Police Department. But what looked like a routine chore to the gritty ex-New York detective, turned into a nightmare. Preliminary inquiries reveal a middle-aged employee didn't exist prior to 1975.
Murray McGuire spent the second half of his life repairing office equipment for the small city of Prospect, Tennessee, but the police can't find a trace of the first half.
After uncovering nothing but dead ends during the background investigation and frustrations running at flood level, Jenkins finds his subject lying face down in a Smoky Mountain creek bed—murdered assassination-style.
By calling in favors from old friends and new acquaintances, the chief enlists help from a local FBI agent, a deputy director of the CIA, British intelligence services, and the Irish Garda to learn the man's real identity and uncover the trail of an international killer seeking revenge in the Great Smoky Mountains.
Available in hardcover, paperback & eBook formats
Read An Excerpt
I think about the little guy often. Murray McGuire looked like a leprechaun. He played darts like a pub champion and drank stout like a soccer star. If you worked for the city of Prospect and found problems with a piece of office equipment, Murray would work tirelessly to remedy your troubles.
But after I interviewed him for thirty minutes, I could have cheerfully strangled the little bastard.
Thanks to Murray, I'll always look over my shoulder with a modicum of trepidation. I have dreams about a beautiful redhead I could do without. And I remember an incident best forgotten every time I see a turkey buzzard.
For days I thought of Murray as the man who didn't exist.