Anthologies
Not sure where to begin? Visit the Chronology Page for the author's preferred order.
Five mysteries spanning more than four decades in the life of career police officer, Sam Jenkins. THE BOAT TO PRISON – set in 1963 when a teenaged Jenkins and his friends attempt to foil a plot to kill a Long Island union leader and keep Sam's shop steward father from doing hard time. FAVORS drops readers into a New York of 1985 when Lieutenant Sam Jenkins mounts an unofficial investigation...
read more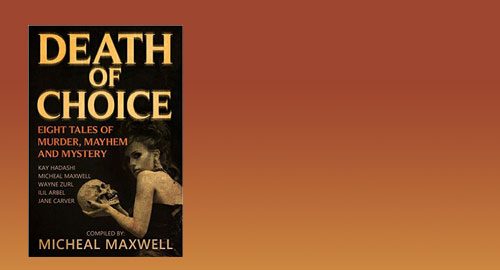 DEATH OF CHOICE Eight Tales of Murder, Mayhem and Murder) Five authors. Eight mysteries. Two Sam Jenkins adventures. Offered to readers for FREE. Summaries of my contributions: THE FERGUSON SHOOTING A Prospect police officer shoots and kills an unarmed teenager. Chief Sam Jenkins is all that stands between his cop, an outraged community, and an out-of-town activist who plans to stir up civil...
read more