Storytelleralley.com is a site that lists and endorses juried books by independent authors and writers traditionally published by small presses. Recently they reviewed A BLEAK PROSPECT (Sam Jenkins mystery #8) and awarded it 98 out of a possible 100 points. Please take a look at what they said about the book…
Published by Melange Books, LLC in April 2018.
Cover Design Score: 10
The cover for this book is good. The darkness it totally appropriate to its genre and adds effect to the 'darkness' of the subject matter.
The background is good, and the girl is placed well as the obvious 'next' victim. The run in her stocking highlights the sadness of the situation.
The typography is good and lends itself well to the cover of a mystery. I believe it will appeal to anyone looking for a book in this genre.
Book Blurb Score: 10
Blurb is good for this book. It pulled me right in. It shares just enough of the story to make the reader want to know more without giving away too much.
Formatting Score: 10
This book is well formatted.
Front matter is placed correctly.
Body of text is good size. Margins are good.
Chapter headings are good. Spacing is good.
Grammar & Spelling Score: 8
Grammar and spelling are good in this book. I found no serious mistakes.
Some writers and publishers still observe the old rules for conjunctions at the beginning of sentences being a no-no, so I've listed them for reference below:
Author's Note: The many items listed were all contained within dialogue. I've deleted the specific lines because not many people will care to read them all, and it's my contention that rarely do real people use perfect grammar or sentence structure while speaking. I only write 'em as I hear 'em. However, I left the message above, because it was an issue that the critic stated in his/her critique. If you wish to see exactly what was mentioned, you may at
http://www.storytelleralley.com/bleak-prospect-sam-jenkins-mystery-8
Sentence structure issue:
Chapter One: " The last previous body showed up a hundred yards east…" Sentence doesn't need both words "last previous". One or the other would suffice since they both mean the same thing in this instance.
Author's note: Oops.
Plot & Structure Score: 10
Plot and structure are good in this story. The plot keeps you riveted all the way through, and it's structured so that each new chapter brings just a little more information to the table. Holds the readers attention very well.
I love how the story uses technology to help solve the crime. For instance, when they used the victims cellphone to call the killers cellphone (using his false-name ID), to prove it belonged to the killer in the first place.
Character Development Score: 10
The character development in this story is good. The characters interact well together and even though there are constantly new characters being introduced during the course of the investigation, it's never hard to keep up with each one.
I love the description of character "Leary". "Whenever Leary and his boys showed up, you smelled two things: his cigar and a rat."
Originality Score: 10
At first I thought it might be reminiscent of the "Jack the Ripper" story, but it does have its own originality in spite of the initial similarities in the description.
Good, original mystery and a surprising (and pleasing) amount of humor throughout the book.
Pacing Score: 10
The pacing in this book is great, right from the beginning, and it's fast paced all the way to the end. Good ending.
Use of Language Score: 10
Vivid. Scenes are so well described you could almost be there. The use of language is great in this book. Uses the language of the day and is easy to understand.
Overall Readability Score: 10
Overall readability of this book is great. It's a page turner! Hard to put down. You find yourself re-arranging your day so that you can come back to this book.
This book received a critic's score of 98 out of 100 possible points.
http://www.storytelleralley.com/bleak-prospect-sam-jenkins-mystery-8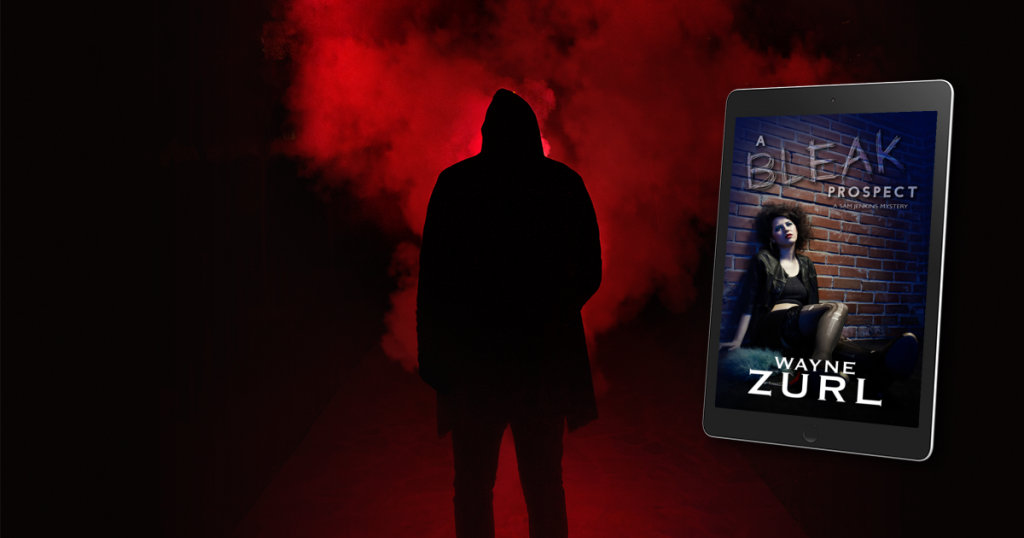 read more