About the Author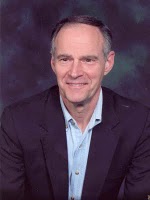 Wayne Zurl grew up on Long Island and retired after twenty years with the Suffolk County Police Department, one of the largest municipal law enforcement agencies in New York and the nation. For thirteen of those years he served as a section commander supervising investigators.
He is a graduate of SUNY, Empire State College and served on active duty in the US Army during the Vietnam War and later in the reserves.
Zurl left New York to live in the foothills of the Great Smoky Mountains of Tennessee with his wife, Barbara—not far from Prospect PD.
Wayne is a member of the Author's Guild of Tennessee & a full member of International Thriller Writers.
<><><><><><><>
People have asked about the time I was hired by the TV show TOUR OF DUTY in the 1980s. Here's a link to an interview conducted years after the fact.