Novelettes
Not sure where to begin? Visit the Chronology Page for the author's preferred order.
Important Message from the author!
Graceland On Wheels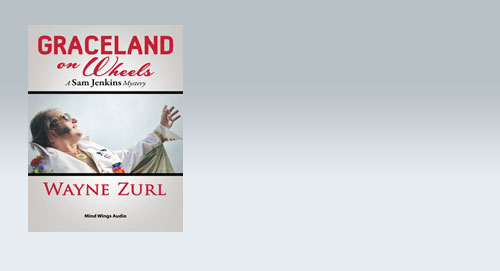 Sam Jenkins has been fishing all his life, but he's never caught anything more interesting than the dead body of an Elvis impersonator. While the chief and Deputy Sheriff Jackie Shuman are angling for trout in Crystal Creek, Sam hooks the body of Garland Humphries, a murdered man wearing a white leather jumpsuit. Garland had been a human train...
Read more
Alvis Is In The Building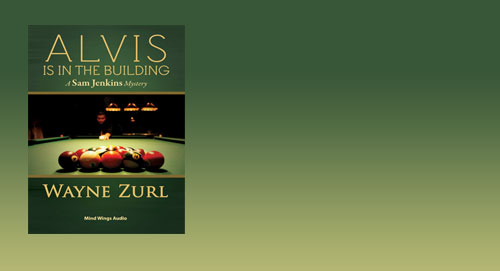 Pool huckster Alvis Seebold didn't make any friends when he sandbagged his way into a big playoff with resident professional Tommy Crowe at Prospect's only billiard club. When visiting pool shark Cannonball LaShott is found stabbed to death after losing to Alvis in a major upset, Chief Sam Jenkins investigates a murder seemingly without motive....
Read more
The Swan Tattoo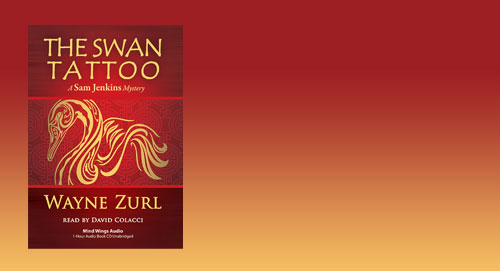 Jerome Lee, owner of the Magic Panda, a new Chinese restaurant in Prospect, suspiciously has a finger cut off. Three days later, he's found hanging from a second floor landing in his home, a suicide note only a few feet away. But Police Chief Sam Jenkins thinks Mr. Lee was the victim of gangster Jimmy Fong, a thug employed by loan shark and triad...
Read more
Nothing Fitz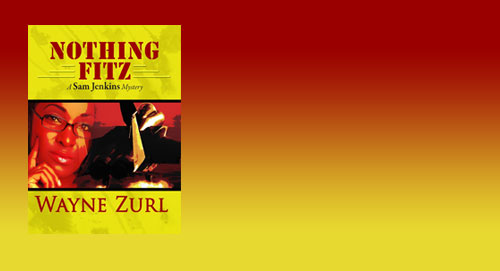 An officer is murdered on the air base near Prospect, Tennessee. A sergeant is found standing over the body holding a bloody wrench, but OSI Agent Roxanne Wallace thinks the evidence against the defendant is too sketchy. She enlists help from Prospect Police Chief Sam Jenkins and this odd couple jump through hoops to learn whether Master Sergeant...
Read more
Heaven's Gate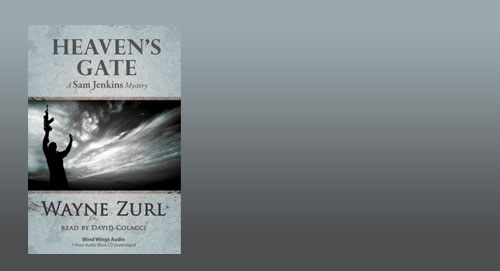 Prospect, Tennessee Police Chief Sam Jenkins goes undercover to buy automatic weapons and military munitions from a gun show hustler. The chief enlists assistance from an agent of the Bureau of Alcohol, Tobacco and Firearms to provide front money for the operation, and by reviving his old skills as a New York detective, Sam pulls off the sting in...
Read more
Gypsies, Tramps & Thieves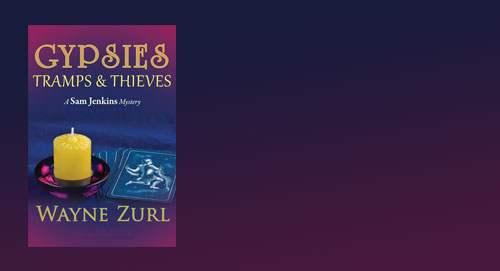 Gypsy con artists roll through Prospect, Tennessee and inveigle an expensive boat and trailer from Chief Sam Jenkins' friend. Three days later, one of the thieves is found beaten to death in the boatyard where the crime occurred. Did Horace Colwell or his brother Dwight, owners of Prospect Marine, take the law into their own hands? There weren't...
Read more
The Butlers Did It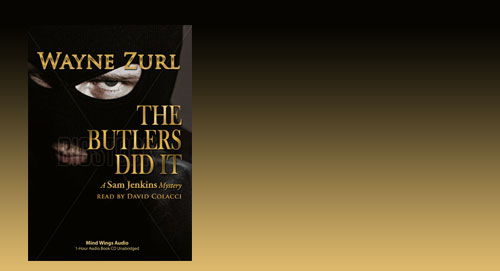 Things started out innocently enough. Sam Jenkins and Bettye Lambert used a little police department time to go Christmas shopping. When three gunmen robbed the Prospect Citizen's Bank and Trust across the street from where they sat in a parked car, Sam killed one bandit and wounded another, but the third got away. Teamed with FBI Special Agent...
Read more
A Labor Day Murder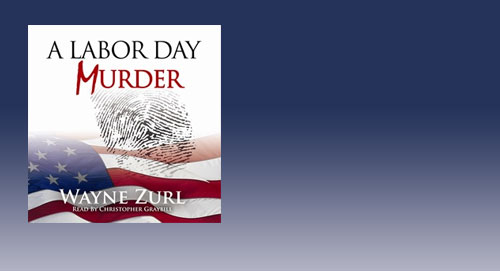 Chief Sam Jenkins learns of an illegal card game and the sale of moonshine at the Iron Skillet restaurant and decides to raid the premises. That looked straight forward until a firearms examiner links a confiscated handgun to an unsolved homicide. Jenkins encounters political corruption, domestic abuse, and a cover-up in his pursuit to solve the...
Read more
Bullets Off-Broadway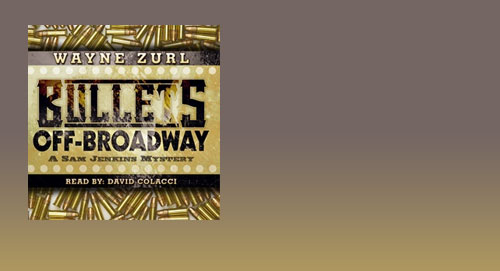 Prospect, Tennessee City Councilman Danny Swope had two bad habits. He drank too much and he beat his wife. Throw in an overbearing personality and Police Chief Sam Jenkins isn't surprised when Danny is found shot to death with an 1873 single action revolver. Jenkins' investigation takes him into the world of cowboy action shooters....
Read more
Scrap Metal and Murder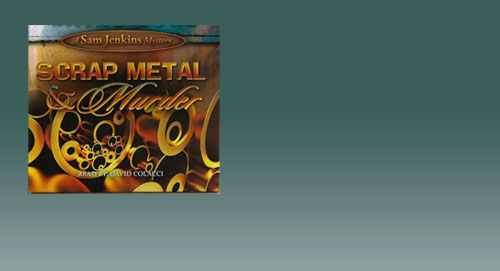 Chief Sam Jenkins investigates theft of copper wire and pipe from local construction sites and makes a quick arrest. Shortly after the thief is released on bail, Sam finds his complainant murdered and dropped into the basement of a home under construction. The homicide investigation turns up more suspects than Jenkins ever wanted to meet. A rival...
Read more
By The Horns of A Cow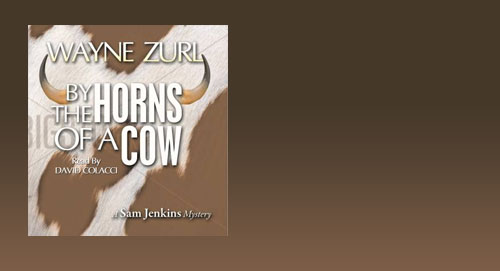 When a fourteen foot tall statue of a dairy cow is stolen from a market in Prospect, Tennessee, Chief Sam Jenkins wonders: Cattle rustlers or ancient Greeks looking for a substitute for their aging Trojan horse? After his TV reporter friend broadcasts a request for information, Jenkins receives snide remarks and laughs from other cops and the...
Read more
Serpents & Scoundrels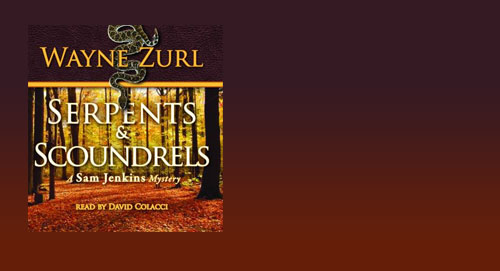 One of the strangest investigations ever! Definitely the most unique interrogation you've ever read. An informant takes Chief Sam Jenkins and Sergeant Stan Rose to a partially buried corpse in a forest clearing once used by marijuana growers. At the crime scene, the medical examiner states a fact and makes a conjecture. The victim was...
Read more
Murder In A Wish-Book House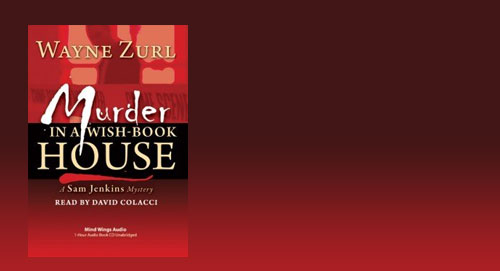 Chief Sam Jenkins investigates the murder of a Blount County, Tennessee school teacher. All the facts point to a simple conclusion, the man's wife, an escaped mental patient, killed her husband to gain custody of their small daughter. With the help of his usual cadre of friends and co-workers, Sam devises a plan to lure the obsessed woman into a...
Read more
V is for . . . Vitamin?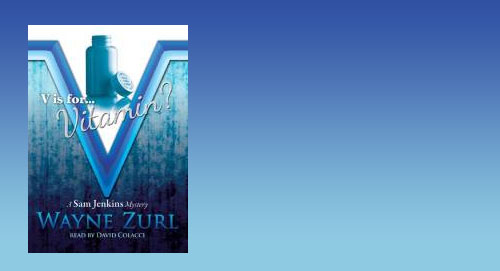 What starts out as a slam-dunk arrest of two subjects for a series of armed robberies on the greenway at Prospect, Tennessee turns into a murder investigation at a local nursing home. But was it murder? The attending physician says, "No." The medical examiner says, "Maybe." But an ex-detective in a wheel chair claims it's a homicide. Chief Sam...
Read more
Reenacting A Murder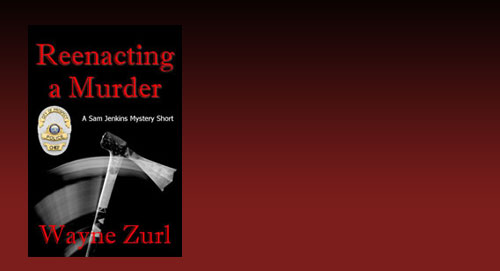 One potential witness said, "Whitey wasn't the best-liked member of the reenacting community, but who would have thought he'd end up like this?" When Prospect, Tennessee Police Chief Sam Jenkins attends the town's annual heritage festival it not only satisfies his interest in Early American history, it draws him into...
Read more
Fate of A Floozy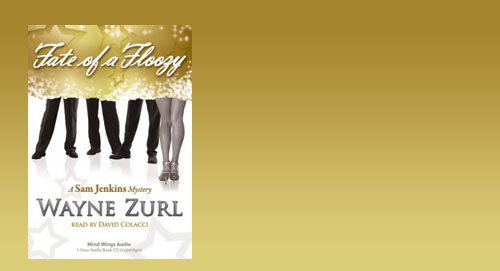 Sam Jenkins investigates the shotgun murders of an aging movie star and the younger man with whom she was having an affair. Two of the suspects include the woman's husband, a Hollywood producer, and the young man's father, a high-powered attorney. Sam knows he's not dealing with the usual down-home crowd from Prospect, Tennessee as his inquiry...
Read more
The Great Smoky Mountain Bank Job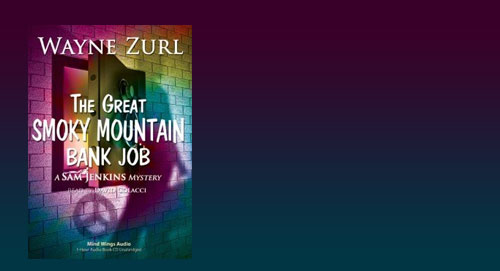 Sam Jenkins' law enforcement colleagues know he's quick to ask a professional favor. But when a beautiful Treasury agent asks for his assistance, he balks. Special Agent Lucy Frobisher wants Sam to re-open a forty-three year old investigation and find her father's killers. Reluctantly, the ex-New York detective turned Tennessee police chief...
Read more
Hurricane Blow Up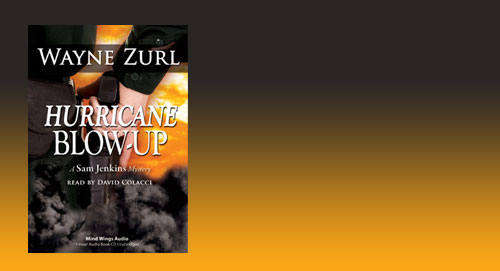 Hurricane Irene caused thousands of coastal residents to flee inland and escape the storm's carnage. Two of them ended up in the Smoky Mountain tourist town of Prospect, Tennessee. And then their car blew up. The bomb expert said they were the target of an assassin. One of the intended victims was a former New York Detective who had sent...
Read more