A Bleak Prospect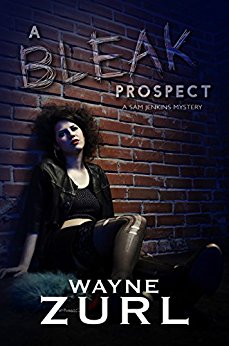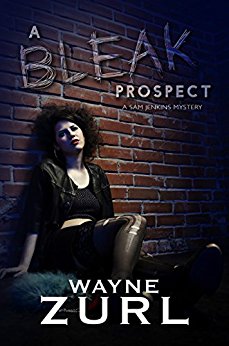 A serial killer dubbed The Riverside Strangler by the Knoxville press corps has murdered eight Internet prostitutes in East Tennessee, the most recent found floating in Prospect's Crystal Creek.
Chief Sam Jenkins joins a task force led by the county's chief deputy, Ryan Leary, a cop known for his flamboyant police work and questionable methods.
When investigators hit a stone wall in the case, the killer strikes again—or was it a copycat? The type of victim and location follow the Strangler's pattern, but some details are significantly different.
During the investigation, Leary is charged in a bizarre and seemingly unrelated case of police brutality and relieved of duty. Sam is faced with assuming command of the task force or turning over responsibility to the FBI.
The outcome of the case and subsequent actions taken by the Prospect City Council affect everyone at Sam's police department and suggest that life there will never be the same.
Read An Excerpt
Police officers who work in the foothills of the Great Smoky Mountains occasionally require equipment not often needed by cops in cities or semi-urban neighborhoods.
Crime scene investigator Jackie Shuman and I were standing waist deep in the briskly moving waters of Crystal Creek wearing our police issue rubber waders.
Deputy Medical Examiner Morris Rappaport, his assistant, Earl W. Ogle, four other police officers, and a partially controlled crowd of tourists stood on the bank as Jackie and I approached the fallen tree that snagged a very dead body as it floated downstream, adjacent to the Creekside RV Park in Prospect, Tennessee.
"Go easy when you remove her from those branches, Sam," Morris said.
"If she's been underwater for a few days, you might get surprised."
From the color of the corpse, it seemed like Morris was giving us sound advice. The once light-skinned female, now only partially clothed, looked roughly the color of a blue Italian plum.
"Jackie, block the moving water with your body," I said. "It's forcing her into the tangle. I'll see if I can free her arm from this branch."
"Times like these, I ask m'self why I didn't volunteer fer the traffic division."
I understood his complaint but ignored it. "Okay, go slow, and pull the branch down while I lift the arm."
"Oh, Lord have mercy."
It took us almost ten minutes of finessing the body out of the gnarled branches of the dead sweet gum before we could float her to a spot clear of debris. Jackie's partner, David Sparks, met us on dry land with an aluminum-framed rescue litter. Once we maneuvered the body and secured it onto the litter, we pushed, while Sergeant Stan Rose and Officer Junior Huskey pulled her onto the grassy shore.
Several spectators appeared to be getting more curious and began inching their way closer to the action, craning their necks for a better look.
"Junior," I said, "Help Johnny keep the gawkers back."
"Glad to, boss."
Stanley covered the body with a yellow disposable blanket as the doctor set up his workspace.
To Shuman and Sparks, I said, "Get your stakes out, and cordon off the area." To Stan Rose, "I think you three can move that herd back toward the parking area. Let's give Mo and Earl a little privacy."
"Piece o' cake," Stanley said.
All three went about their business.
I stood over the body as Morris and Earl attempted to gain a little preliminary information and prepare her for a trip to the morgue and her post-mortem examination.
"Jesus Christ," I said, "I count twenty-three stab wounds to the torso alone."
"Look at the bruises across the carotid arteries," Mo said. "Strangled.
That either killed her or rendered her unconscious. I'm only guessing about these wounds, but I think the killer wanted to get air out of the stomach and lungs, so she'd sink."
"Cold and crafty bastard. Only it didn't work. This is a pretty shallow body of water to think she'd make it down to Davy Jones' locker." Morris nodded. "After the autopsy I should know if there was any forcible sex."
"That leather miniskirt and one remaining knee-high boot might indicate she worked in the sex trade." I shrugged. "Or she just liked to look the part."
"I'll let you know what I find, Samilah. But offhand, I'll bet you've just joined the lucky investigators looking for the Riverside Strangler."
I shook my head and blew out a large volume of air. "Just what we need in beautiful downtown Prospect."
Earl zipped up the black vinyl body bag.
Morris looked up at me but spoke to the corpse. "Welcome to the peaceful side of the Smokies, young lady."